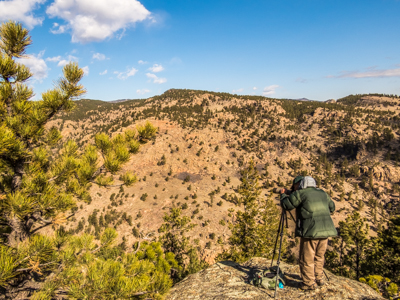 Volunteer opportunities
Everything that Boulder County Nature Association does is accomplished by volunteers. There are many, many ways you can help us preserve the cultural and natural history of Boulder County and adjacent areas of the Colorado Front Range.
If you are interested in working with us in any area, please email us at goldfinch@bcna.org and let us know your interests.
____________________________________________
Newsletter
The newsletter is published and mailed to members quarterly. The Buzz is emailed to members
Web design and updating
Membership
Planning events such as our Annual Meeting or get-togethers throughout the year
Ecosystem Symposium
The next Ecosystem Symposium will be held in the spring. If you would like to help with the planning or on the day of the symposium, please email megan.bowes@yahoo.com
Bird banding
Ecosystem stewardship initiative
The Boulder County Ecosystem Stewardship Initiative, a volunteer project launched by the Boulder County Nature Association and Boulder County Audubon, has three goals:

1. Monitor natural processes in Boulder County native ecosystems.

2. Use data collected to improve management and influence policy-making.

3. Recruit a cadre of naturalists to monitor and protect natural areas in perpetuity.

If you are interested in monitoring a wild place in Boulder County throughout the year and helping protect this area through your efforts, please contact Steve Jones at curlewsj@comcast.net.
Education committee
Research grants committee
Conservation committee
Board of Directors
Ongoing research projects
Boulder County Avian Species of Concern
Everyone can help out with this effort. Please send a note or e-mail to Steve Jones specifying species, location, habitat, and breeding behavior observed if you see any of the following species during the breeding season (roughly June-July): American Bittern, Least Bittern, Northern Harrier, Northern Bobwhite, Common Barn-Owl, Long-eared Owl, Burrowing Owl, Black Swift, Bank Swallow, Red-headed Woodpecker, Lewis's Woodpecker, Loggerhead Shrike, Veery, Northern Mockingbird, Brown Thrasher, Sage Thrasher, American Redstart, Hooded Warbler, Ovenbird, or Lark Bunting.
To find out more about these birds, check out the Boulder County Avian Species of Special Concern.
For more information contact Steve Jones, 303-494-2468, or email at curlewsj@comcast.net

Cliff Nesting Birds of Prey
Volunteers are needed yearly from March - July to monitor nest sites in Boulder County.
Indian Peaks Bird Count
Since 1982, the Indian Peaks Bird Count is the only four season bird count in Colorado. The 7.5 mile radius count circle is centered west of Nederland, CO. Elevations range from 7,000 to 13,500 feet. Data are used to track bird populations and conserve critical bird habitat. For more information contact: Dave Hallock or Bill Kaempfer.
Wintering Raptor Survey
Boulder County one of the hottest spots in the state to observe over-wintering raptors. They fly down from the north to feast on our voles and prairie dogs. BCNA has been counting these raptors for over 25 years (Program information). These data have been used for a variety local government projects including the City of Boulder's Prairie Dog Management Plan. We published a report in the Spring 1997 edition of the Colorado Field Ornithologists Journal. We do a training for winter observers in the fall. If you would like to be an observer or for more information, please contact Sue Cass (720) 684-6922.