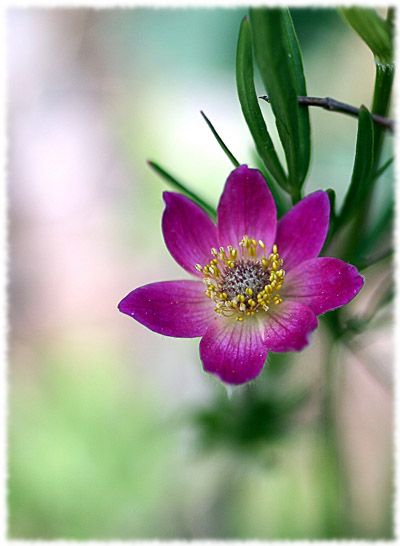 Brief History of BCNA
BCNA was founded in 1982 as a 501(C)3 non-profit organization to "study and preserve the cultural and natural history of Boulder County and adjacent areas of the Colorado Front Range." Our initial projects included:
Sponsoring the County volunteer naturalist and Walker Ranch historical programs

Working with County staff to write the Environmental Resources Element of the Boulder County Comprehensive Plan.

Mapping elk migration corridors, riparian corridors, and wetlands throughout the county and protecting them in the Comprehensive Plan.

Mapping cliff-nesting raptor nesting sites and protecting them in the Plan.

Prioritizing county lands for open space purchase based on natural history inventories.
During the late 1980s, BCNA organized a research roundtable that brought scientists and naturalists together to share results of recent natural history research. The roundtable became the Boulder County Ecosystem Symposium. Held in early spring at the Boulder Public Library Auditorium, the symposium brings together more than 120 scientists, naturalist, and other environmentalists.
 Other BCNA projects since the mid-1980s have included:
 Wintering Raptor Survey. More than 200 volunteers have participated in this survey, which was the first research project in North America to document predation of prairie dogs by bald eagles. Information from the study has been used to designate critical wildlife habitat in raptor roosting and hunting areas on the plains. 

Small Owl Survey. This was the first large-scale population study of cavity-nesting owls in the Central Rockies. More than 100 volunteers participated, and we published our results in a regional journal.

Indian Peaks Bird Count. First established in 1982, this is the only high-altitude four-season bird count in North America . More than 150 volunteers have participated and results have been published by BCNA and in regional journals.

Coal Creek Riparian Renaissance. Working with Boulder County Audubon and Boulder Open Space and Mountain Parks , and with a large donation from the Terra Foundation, we were able to fence a four-mile stretch of Coal Creek. This may be the largest grazing exclosure along a riparian corridor in eastern Colorado. Seven years of bird studies have documented dramatic changes in the bird population since fencing.

Allegra Collister Bird-Banding. Started in the 1950s, this came under the umbrella of BCNA research activities in 1994. Five to ten volunteers per year have banded thousands of birds in Lykins Gulch, north of Boulder .

Species of Special Concern Monitoring. The Boulder County Avian Species of Special Concern List, first developed by BCNA and Boulder County Parks and Open Space in 1982, is updated every five years. Results are published by BCNA and posted on our web site.
In 1998 BCNA received a special conservation award from the Boulder County Commissioners for our work to study and protect the county's natural resources. In 2001 we established our education program, which consists of 10-15 field classes per year open to students of all backgrounds and ages. In 2005 we launched our Ecosystem Stewardship Initiative, a long-term monitoring program for Boulder County natural areas.