Rare and Declining Birds in Boulder County (3)
Recently, these woodpeckers have been observed nesting only along St. Vrain Creek in Lyons and at Hall Ranch, west of Lyons. Betts (1913) characterize them as common summer residents "in the Yellow Pine zone." Suppression of natural fire and invasion of the foothills by European starlings have probably contributed to loss of nesting habitat in Boulder County.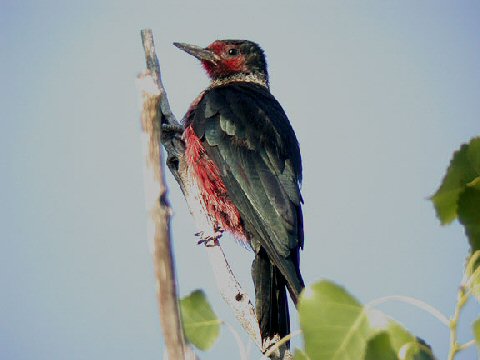 © Bill Schmoker, http://schmoker.org/BirdPics/index.html
Considered common by Gale (1883-94) and Henderson (1908), nesting populations of this medium-sized owl appear to have been all but eliminated from Boulder County. The last two documented nests were at White Rocks in 1986 and Skunk Canyon in 1987. Competition with great horned owls in fragmented ecosystems may pose the greatest threat to this species. Some long-eared owls may still nest in the higher mountains.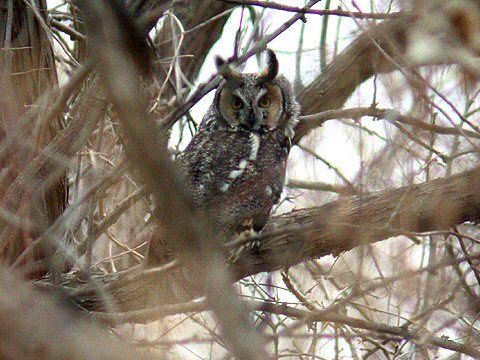 © Bill Schmoker, http://schmoker.org/BirdPics/index.html
Once considered a rare summer resident on the plains of eastern Boulder County, this thrasher is now seen only in migration. However, brown thrashers have expanded their range in human altered habitats in parts of eastern Colorado, sometimes nesting in juniper bushes near rural dwellings. Farther east, they are much more common, as the Brown Thrasher is Georgia's State Bird.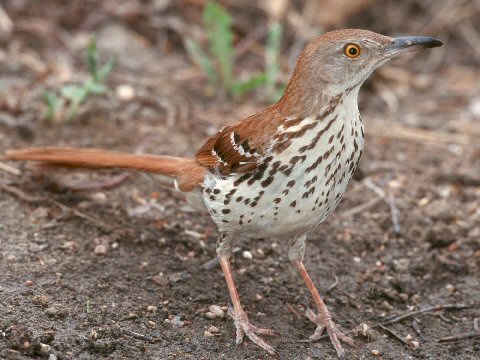 © Richard Holmes