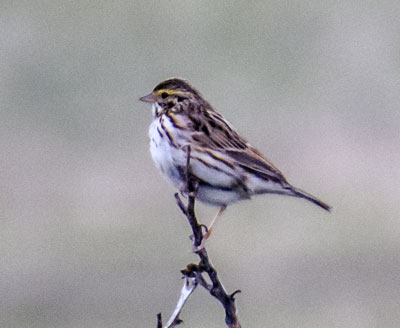 Allegra Collister Bird Banding Project
Allegra Collister, a co-author of A List of Birds of Rocky Mountain National Park, began banding birds in a small gulch north of Boulder in 1950. Since then, a small group of volunteers have continued the effort; over 10,000 birds and over 180 species have been banded or sighted in this small gulch measuring a quarter mile long and 300 yards wide. In 1992, James Guercio donated a Conservation Easement covering the area historically used for bird banding by Allegra Collister and BCNA volunteers to BCNA. The Allegra Collister Nature Preserve came into being at this time. In 2011, the Conservation Easement was transferred to Boulder County Parks and Open Space. Bird banding is continuing each spring with Maggie Boswell, a licensed bird bander, and volunteers. This banding is under the aegis of the national Bird Banding Laboratory in Laurel, MD and the Rocky Mountain Bird Observatory.
During the flood of September, 2013, water flowed through the gulch washing away foot bridges used to access bird banding nets deployed throughout the gulch. Maggie Boswell was able to retrieve and reposition all but one of the bridges which will need to be replaced before banding resumes in the spring of 2014.
REPORTS: